There is some things I don't think I could bare to not have in my make up stash, and are something I literally always go back to no matter how many others I try. There is a few I have actually got so used to using I've actually forgot how to not use them anymore..! Some things are quite newbies and some things I've been using for over a year.
The Beauty Blender is my all time favourite thing to apply my foundation with, when I try to use a foundation brush again it looks terrible. I've just got used to how simple this little thing is and how quick it is to get a flawless base. I use mine damp and dab all my foundation around my face until I have the coverage I want. I don't think my make up would be the same if I didn't use it! For £16 it isn't the cheapest sponge around, but it's the one that seems to last the longest for me (4+ months) and work the best too.
Anastasia Beverly Hills Dipbrow has literally been a godsend to my brows, I was desperate to try it around the start of last year and took me ages to find it in stock somewhere. I tried loads of different brands brow products that were more easily accessible in the UK (Benefit, MUA & Mac) and none of them did what I wanted. I was desperate for the ombre type brow everyone on Instagram seemed to have. It's so easy to fill in your brows with and isn't heavy either.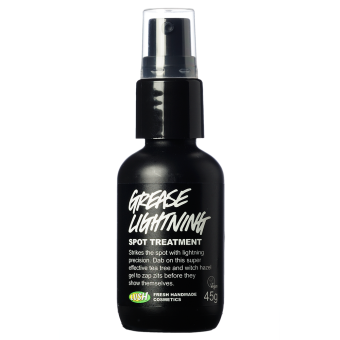 Now this is such a lifesaver when my skin is having some form of hissy fit. I know everyone waffles on about Sudocrem for spots, but I hate how stupid I look with on (sure my boyfriend thinks the same). But this is a clear gel so it's totally unnoticeable. As soon as I feel a spot coming up I lather this on and the spot either disappears or is teeny when it does appear (phew).
This is quite a newbie for me, I've probably only been using it for just over 3 months after switching from Embryolisse. I actually only tried this because it came free with my Porefessional and I wanted to give it a go. I did love my Embryolisse moisturiser, but I started using this and never bothered to switch back as I don't change my skin care too often. It does have a slight smell to it, but it isn't over powering and hasn't made my skin go mad.
I got this in a Birchbox a while back and was a little miffed for getting a boring old lip balm in my box, until I actually got around to using it and I love it. I have the beige toned balm which tastes a bit like coconut and is really creamy. It's so moisturising, I put it on every night before bed so my lips don't dry out or crack. This totally saved my lips over the winter and really want to try out the pink tinted one.
There is probably heaps I could write about but I thought I would use the ones I have been loving the most at the moment, minus any of the generic foundation/lipsticks I would usually post about. What are your current favourites?